Onboarding checklists are all the rage these days.
And for good reason – they help ensure that new employees are getting all the information they need to be successful in their roles.
But what if there was a way to move beyond the checklist and create a more holistic onboarding experience?
That's where Onboarding360 comes in.
Moving Past Checklists
Onboard360 is a web-based platform that helps school districts create a more comprehensive and individualized onboarding experience for new teachers. The platform goes beyond the traditional checklist by providing new teachers with access to resources, support, and mentorship throughout their onboarding journey.
O360 offers a secure portal for document collection that complies with GDPR and international standards.
Onboard360 was created by a team of educators who understand the challenges of starting a new international teaching job. We know that every teacher is different, and we believe that every teacher deserves a personalised onboarding experience.
O360's internal programming distributes document collection over a predetermined time period to set realistic expectations for newcomers. This enables schools to focus on a personalised onboarding experience for newcomers that goes beyond a "to-do checklist." Imagine an experience that helps new hires feel like they've found their place in the company, and gives them the tools to excel from day one of their joining!
This holistic approach will result in engaged employees who are productive over time as well because it stems from someone feeling aligned towards what's best for themselves rather than relying solely on external motivators.
There are many ways to make the onboarding process as personalized and engaging for new employees as possible. One way is by integrating superintendent/principal check-ins into your communication, which can provide them with tailored information that cannot be communicated in one email or a checklist.
Onboard360 Relationship Centric Onboarding
Automated Document Delivery and Collection
Get your new hires up and running quickly with our automated document delivery and collection tool! With this handy tool, you can easily deliver, collect, and e-sign all the documents you need – without wasting time.
Centralized Records Keeping
O360's built-in records keeping is the perfect solution for keeping your documents safe, secure, and organized. With this system, you can easily track and manage all of your documents in one central repository. This makes it easy to quickly identify missing or expired documents, and keep your school leadership informed.
Powerful Reporting
Progress Reporting gives you the power to see who is on track – and who isn't – with a quick glance at your dashboard. Keep management informed of any potential delays, and avoid costly penalties.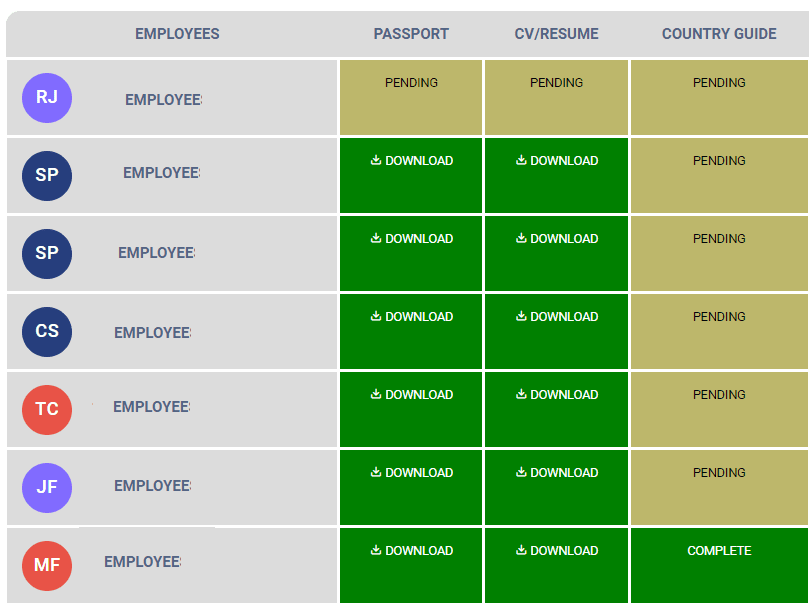 A Relationship Oriented Onboarding Experience
Studies show that new hires take several months to ramp into productivity fully. To avoid feeling overwhelmed, experts recommend creating an ongoing experience where teachers are introduced and integrated with the company culture over time through 90 day or 180-day experiences on programs, systems, processes, and strategies of your business model while receiving regular reminders about what they need for success.
Many schools only plan for one day's onboarding process, but this is not enough to see how much integration occurs among these people who join us as full-time personnel. There needs to be a long-term solution that ensures engagement from the start (or soon after) until the end of their first year. Onboarding should not stop on the first day of work. O360 allows you to categorize your onboarding journey into three distinct phases:
Preboarding
Orientation
Post Arrival
How does your school rank in terms of new teacher onboarding? Evaluate Your Schools Onboarding
This leads to happier and more successful teachers and improved student outcomes.
If you're looking for a better way to onboard new teachers, connect with our onboarding counselors at Onboard360 today!