New Hire Orientation – Beginning a new job is always a new adventure. There are new people to meet, new learning processes, and new challenges to face. Unfortunately, the first few days can be overwhelming for many new teachers. This is especially true for teachers who are new to the profession. Therefore, schools need to have a well-organized onboarding process that helps teachers feel prepared and appreciated before their first day. Onboard360 is one such program that does just that. Talya Bauer breaks down organizational entry into the four C's 
The Four C's are:
Compliance: Basic

employee

training

to ensure a general understanding of rules and legal expectations of the

job

.
Clarification: Specific

job

explanation.

Culture

: Exposing newcomers to the internal organizational norms, including formal and informal.
Connection: Gaining access to the inner personal relationships needed for individual and professional fulfillment.
What is the Purpose of New Hire Orientation?
The Four C's are the building blocks of a successful onboarding program. The first three—compliance, clarification, and culture–are essential for newcomers to understand how employers will judge expected behaviors to establish connections with their new peers quickly while also learning about what it means to be part of this organization at large 
The final element ( Connection) fosters vital interpersonal relationships that help employees find common ground to build new relationships, identify mentors and sponsors, and develop a sense of belonging in their new organization.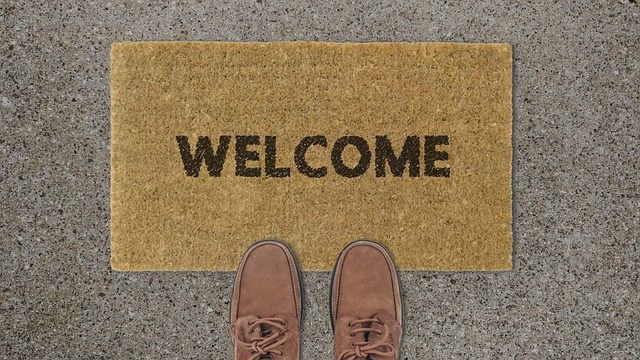 Level 1: Maintaining Compliance in the Onboarding Process
The first thing you'll want to do when onboarding new hires is make sure they have all of their personnel forms completed and filed with the district. This ensures compliance from day one, which will help keep employees focused on working in your district instead of worrying about what comes next after starting work!
Maintaining digital document management ahead (online) can save both time AND money by preventing potential problems before they arise- plus, ensuring every employee has solid documentation right out of camp helps put them at ease as soon as possible;
Maintaining Compliance To-do list:
Complete paperwork and formalize background checks.
Take or collect official photos for the file.
Complete the country's legal requirements (tax account/bank).
Business office briefs on payment schedules.
Introduce to staff handbook and

employee

benefits package (bonuses, insurance, retirement).
Review vital emergency procedures and familiarize newcomers with health stations/escape routes.
Introduce security personnel and explain the entry system (badge/ID requirements).
Planning on using a new hire orientation checklist? This may change your mind: Onboarding the way it's meant to be – move beyond the checklists
Level II: Clarifying Expectations in New Employee Orientation
The next level of onboarding is all about clarifying expectations. This is where new hires learn more about their specific roles and responsibilities within the district. It's also an excellent time to provide an overview of district-wide policies and procedures. This is when newcomers might display the greatest level of information-seeking behavior. Organizations would be wise to optimize this time by allowing for various forms of feedback from the newcomer so that specific questions might be answered.
At this stage, the goal is to provide the framework for employment in the organization.
Whereas level 1 focused on basic safety and compliance information, this level helps newcomers see how the organization works for all employees.
Clarifying Expectations in the Onboarding Process To-do list:
Have a detailed schedule for the orientation with times and topics outlined
Give a building tour and introduce key individuals from HR, accounting, security, office help, housekeeping, maintenance, and health offices.
Discuss professional dress code for

employees

and students
Show and explain teacher parking and student pickup/drop-off.
Review school policies
Specifically outline attendance procedures, calling in sick, medication, and vacation/leave.
Provide school-wide emergency policies, including phone tree, instructions for classroom emergencies, school phone system, and intercom
Discuss communication guidelines
Position-specific

job

description with explanations
Formal organizational policies
Professional expectations for interactions within the office space
Expectations for communication and

training

on various digital resources
Introduction to the hierarchy/chain of command
Professional learning opportunities
Professional evaluation system
Internal help structure and HR roles
Provide logins/explanations on all needed software and account access.
Give a detailed overview of the curriculum and classroom expectations.
Explain lesson plan expectations and classroom norms
Provide sample report cards and explain assessment system expectations
Discuss student culture and outline the discipline system within the classroom, including reporting structure
Review supervision expectations
Level III: Connecting New Hires to the Culture
The third level of onboarding is all about connecting new hires to the culture. This is where new hires learn more about the district's history, mission, and values. It's also an excellent time to introduce new hires to key stakeholders, including the superintendent and school board members.
This level goes beyond the basic employment requirements and information in Level 2 and creates a sense of belonging for the newcomers.
Connecting New Hires to the Culture To-do list:
Share the organization's history and how it has changed over time.
Introduce the newcomer to various social groups.
Identify the families/clients that use the organization's services.
introduced to parent groups.
Introduce them to student groups and volunteer opportunities that they can personally be involved with.
Provide opportunities for meet and greets with seasoned staff and department leaders.
Create social events for newcomers.
Level 4: Fostering Connections and a Sense of Belonging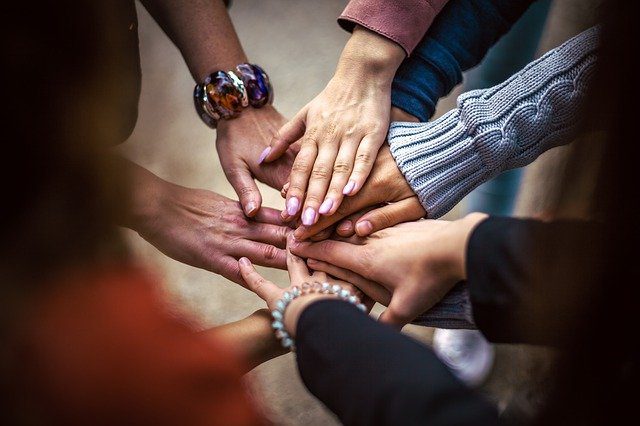 The fourth and final level of onboarding is all about fostering connections and a sense of belonging. This is where new hires learn more about their colleagues and the district's culture and traditions. It's also an excellent time to introduce new employees to the district's social media policy. This level of engagement also brings the newcomer the ability to add her personal strengths to the organization.
At this stage, newcomers begin to dive into the nitty-gritty of their positions and start to form personal bonds. Your organization might establish a mentor program that will help them be further integrated into the community. Once the school has laid the groundwork for connections, many might imagine that the job is complete. However, it does take time for some newcomers to feel like they belong. Having follow-up meetings with these new hires is vital to the process and allows for important feedback for the organization. One suggestion is to gather all new hires bi-weekly for a couple of months, asking them to share their experiences so far and identify challenges and surprises during the first few weeks.
The key is to create several opportunities for newcomers to join and feel a sense of belonging to the organizational community.

Cable, D. M., Gino, F., & Staats, B. R. (2013). Reinventing employee onboarding. MIT Sloan Management Review, 54(3), 23.
Conclusion
Induction processes should ideally last a few months — or the new hire's first year— before transitioning into a retention strategy to keep your district's best instructors. New hires are typically eager and excited about joining an organization. Still, it takes time for them to become comfortable enough with you that they feel like their contributions were worth investing in the long-term success of both themselves and yours! Therefore, it is crucial to follow up on these individuals throughout different stages of employment; this provides valuable insight which can help improve how employee onboarding happens at any given institution/organization.SHRM
Orientation is just the beginning; new hires will need support and guidance as they transition into their new roles. Be sure to check in with your new employees regularly and provide them with resources (e.g., an employee handbook, a list of critical contacts) that they can reference. You may also want to consider offering additional training or professional development opportunities down the road to help new hires feel even more prepared and supported in their roles.
There is a lot to cover during new hire orientation, from compliance and clarification to fostering connections and a sense of belonging. But, by breaking it down into these four distinct levels, you can ensure that all the essential information is covered and that your new employees are engaged, prepared, and ready to hit the ground running from Day One. And when your new hires are engaged and invested in their work, everyone benefits-students included!
Still, have questions? Consider reading our detailed onboarding frequently asked questions guide: 25 Onboarding FAQs Every Leader Should Know.
Consider All Your Onboarding Options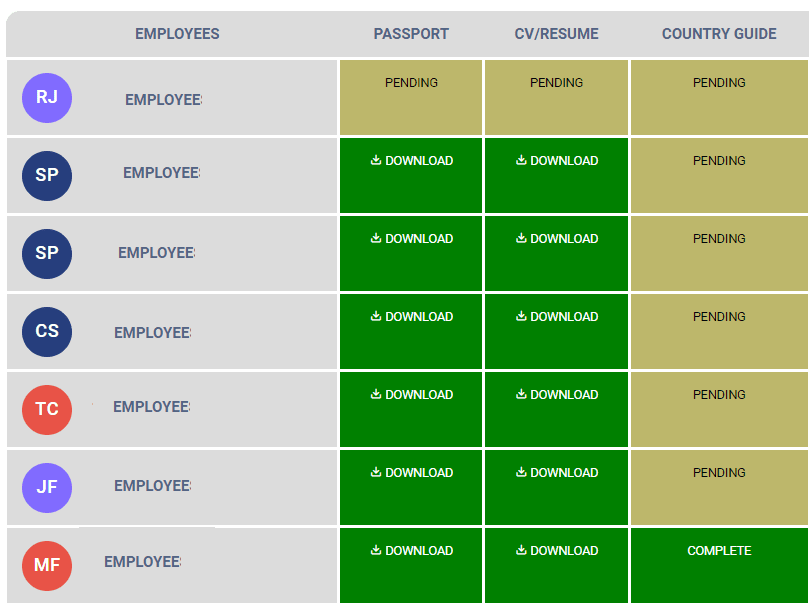 Now that you understand the various components of designing the perfect onboarding journey for overseas teachers, you should take the time to consider how best to deliver it. Onboard360 was built from the ground up for international teacher onboarding.