An international move can be both an exciting adventure and a stressful experience, especially regarding the details of the actual move. Choosing a trustworthy moving company to transport your belongings is an important step in the relocation process. If you are an international educator looking to relocate to a new country, this article will help you find and hire the best moving company for your specific needs.
Do your research: Find and contact international movers. Check with companies that have handled international moves in the past. Investigate the company's reputation online, request references, and check with the Better Business Bureau and other similar organizations at home and abroad.
Make a list of bids: Get quotes from several moving companies by calling them directly. Inquire about the total cost, which includes packing, shipping, insurance, and any other fees that may apply. Examine the other quotes and clarify anything unclear to you. Choose a company that provides you with a detailed and honest quote.
Check Insurance Coverage: Verify the moving company's policy to ensure your belongings are insured during the move. Check the maximum payout and see if you can get more coverage if necessary. It's also a good idea to see if your homeowner's insurance covers your property while you're in the process of moving.
Check licensing & accreditation: Check if the company is licensed and accredited to handle international moves. For movers, look for international quality standards such as FIDI-FAIM certification. It is as simple as contacting the International Association of Movers or a comparable organization to verify a company's legitimacy.
Review their Process: You should double-check their method: Inquire about the packing, loading, and unloading procedures used by the moving company. Find out if they use their own employees or if the moving process is outsourced in any way. Inquire about the relocation timeline and whether or not there will be any delays.
Communication: Choose a moving company that keeps you informed throughout the relocation process through clear and consistent communication channels. Obtain a contact person and regular status updates on the progress of the relocation. Check their contact information and how you can reach them if you have any questions or concerns.
Inquire about any special packaging requirements: Many transportation companies have packaging regulations that you must follow to keep your belongings safe during transport. Inquire about the prerequisites to learn what is expected of you. It's possible that proper luggage packing will necessitate the use of specialized packing materials or the assistance of a professional packing service.
You Might Also Consider These Other Services: Transport companies can provide value-added services such as storage and door-to-door delivery. You should consider whether these services will be useful for your relocation. If you are moving to a distant location or have many belongings to transport, door-to-door delivery may be your best option.
Read the Agreement thoroughly: Before signing any transportation agreement, read the fine print. Consider any fine print, including cancellation fees, insurance exclusions, and expected delivery dates. Don't sign a contract until you've gotten all of your questions answered.
Ten Questions to Always Ask Your Transport Company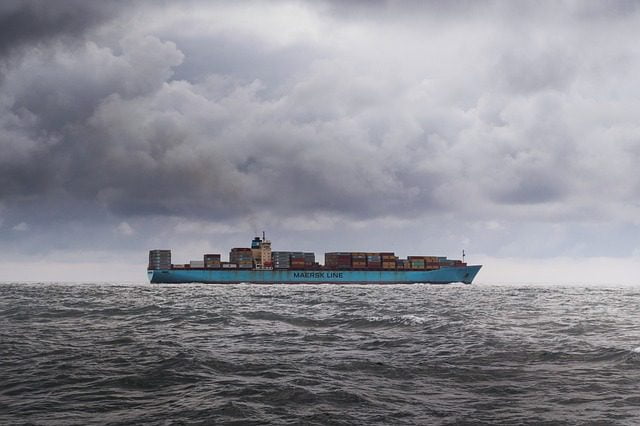 Before committing to an international luggage shipping service, ask the right questions to find a trustworthy and dependable company to handle your belongings. The following are ten critical questions to ask of any transportation service:
Are you licensed and insured?
This is an important question to ask if you want to ensure that the transportation company you hire is legitimate and abides by all applicable laws. A transport service that is both legal and insured will provide you with both peace of mind and cargo security.
What are your shipping routes and destinations?
It is critical to understand the locations that the transportation company serves and the routes that they take. With this information, you can be confident that they have the skills and experience to meet your requirements.
What are the shipping times and estimated delivery dates?
Knowing when your items will ship and arrive will allow you to better plan your move. The shipping company should provide you with a detailed schedule and an estimated delivery date, as well as keep you informed of any problems or delays that may occur.
What types of shipping containers do you use?
The type of container used for transport affects the security of your shipment. Inquire about the size, quality of materials, and condition of the containers to ensure the safety of your belongings.
What kind of insurance coverage do you offer?
It is critical to understand the specifics of the insurance policy, as most transportation companies provide some form of protection. Inquire about the policy's limits, exclusions, and deductibles to make sure your possessions are properly insured.
What are the customs clearance requirements?
Understanding the specifics of each country's customs clearance procedures can save you time and money. Inquire with the shipping company about the customs paperwork needed.
Do you offer packing and unpacking services?
If you don't have the time or desire to pack and unpack your own belongings, some shipping companies will do it for you. Determine the cost and whether this option is available between your starting and ending points.
Can you provide references from previous customers?
Requesting recommendations from satisfied customers is an excellent way to assess the dependability and quality of service provided by the transportation company.
What are the payment terms and accepted forms of payment?
Make sure the price and payment methods work for you by inquiring about them ahead of time.
What is your policy on damaged or lost goods?
Even when using the safest shipping method and the most dependable transport company, goods can be damaged or lost in transit. Learn how the transportation company handles compensation claims in the event of lost or damaged goods.
What to Lookout for in a Transport Company's Contract?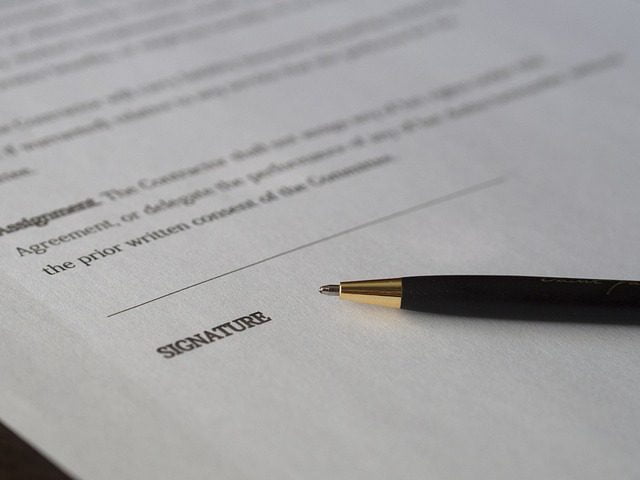 If you have any concerns about the company you choose to ship your luggage internationally, read the contract thoroughly and ask questions. Here are some of the most critical details to look for in a transportation company's contract with you:
Costs and Additional Fees
Make certain that the total cost of the relocation, as well as any additional fees, are clearly stated in the contract. The costs of packing, customs clearance, insurance, and any other related services are included in this total.
Payment Terms
Check that the payment schedule is reasonable and within your means. Verify that you know how to make payments and what kinds of payments are accepted.
Delivery Timeline
The contract should include a delivery schedule outlining when your goods will arrive in the destination country. Check that you understand the schedule and any potential setbacks.
The transport company's Guaranteed Protection Insurance provisions should be specified in the contract. Limits, exclusions, and deductibles should not be interpreted incorrectly.
Insurance Coverage
Read the contract's liability clause to find out who is responsible if your goods are lost or damaged in transit. In the event of a loss or damage, you want to ensure that the transport company accepts full responsibility and fairly compensates you.
Packing Prerequisites
The transport company's packing requirements, such as the type of packing materials required and the packing procedure, should be specified in the contract. Validate your understanding of these standards and your ability to meet them.
Customs Clearance
The contract should specify the necessary steps for clearing customs in the final country of delivery. Get a firm grasp on the paperwork you'll need and any potential roadblocks that may arise during clearance.
Changes and cancellations
To avoid unpleasant surprises, review the contract's cancellation and amendment policies, as well as any associated fees. Make sure you know how to get out of your move or make changes to it without incurring any penalties.
Termination of Contract
The contract should outline the conditions under which either party may terminate the agreement. Read the termination clause thoroughly to ensure you understand any penalties or repercussions that may apply.
Dispute Resolution
A clause in the contract outlining procedures for handling legal disagreements is essential. Make sure you understand what needs to happen and how to get started.
Finally, if you want your international move to go smoothly, you must read and understand the contract with your transportation company. Keep an eye out for the red flags mentioned above and make sure you get answers to any questions you may have. Check that all of your questions and concerns have been addressed before signing the contract with the transportation company.
Consider All Your Onboarding Options
Now that you understand the importance of onboarding, you should take the time to consider how best to deliver it. Onboard360 was built from the ground up for
international teacher onboarding
.