Your Partner in Onboarding
Work with our experts to create an onboarding pathway tailored specifically for the needs of your teachers, HR, administration, and new hires!
Explore some of our key features which guarantee a successful onboarding journey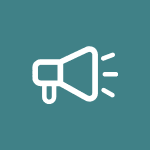 Centralized Hub
No more searching through 20 emails for one comment - we consolidate all of your welcome information.
Cohort Model
Facilitate a more comfortable transition for your hires, as they get to know their new coworkers alongside their onboarding journey.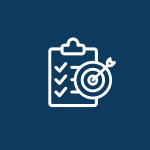 Monitor Progress
Make sure your hires are progressing through live progress bars, monthly reports, and personalized feedback from our team to yours.
By ensuring every step your new hires take meet one of these three criteria, we increase their chances of retaining all the information they receive.
Educators are learners, too! It's all about creating a framework that optimizes the learning process for your employees.
We know that the onboarding process can be overtaken by a flood of document collection emails that stretch out for months. Our tools streamline this process, providing a consolidated view of document submissions, while we chase the stragglers.
Free up your HR to utilize our other tools allowing them to focus on welcoming and preparing your hires, not running around after them!
The most isolating feeling for a new international hire is signing a contract in February and not hearing anything beyond that for months.
We make sure your employees are getting applicable and valuable information in every part of their onboarding journey; from signing their contract to settling in their new home.
Most employees decide how long they will stay at a new school in the first 6 months of being there. We ensure employees are well cared for during those months and prepared to go into their stays with your school!